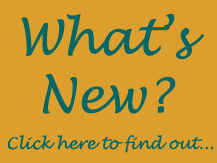 Are you interested in the Baja California peninsula? Want to learn about its natural wonders? Concerned about the environment and social justice? Las Ecomujeres is a source for bilingual natural history and environmental information for everyone, whether you are new to the peninsula or an old-timer, an interested admirer or, like us, passionate about understanding and preserving this wonderful place.



(As of Febrary 1, 2013)

Take action to help preserve Baja's natural resources. Visit the Action Alerts page to link to current news and alerts pertaining to issues affecting Baja California conservation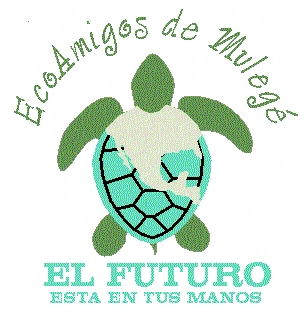 EcoAmigos de Mulegé is a youth-oriented, community-based ecology group located in Mulegé, BCS. (Group currently on hiatus. Some pages still under construction)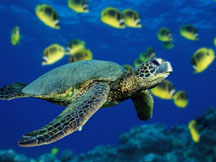 The Natural History section has lots of information about the peninsula's wild side and its slightly tamer cultural history, as well as educational materials and links to more resources. (Some pages under construction)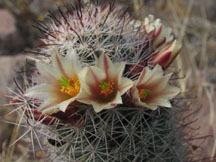 Baja Plants is for plant lovers, you amateurs or professionals out there who want to explore the amazingly rich botanical diversity of the peninsula. (Always under construction)

Conservation addresses current issues in resource conservation and provides information about private groups and public agencies involved in conservation. (Under construction)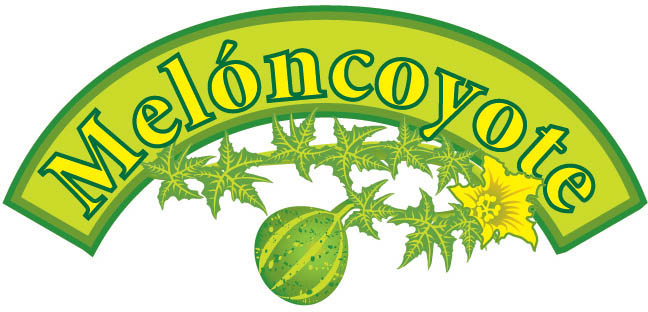 Meloncoyote is a regional environmental news magazine, covering issues in northwest Mexico. It is a product of Journalism to Raise Environmental Awareness (abbreviated PECE in Spanish), an independent communications project founded in 1994 with support of the MacArthur Foundation. All issues now available in Spanish and English.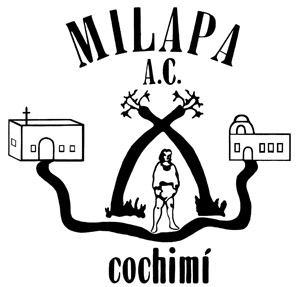 Visit the site of Milapá, a non-profit formed by descendents of the indigenous Cochimí tribe of Baja California Sur.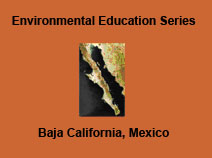 Students of ISSI (Lake Tahoe Community College's Intensive Spanish Summer Institute) can find links to class material for the "Environmental Education Series: Baja California" here.
Current topics include: Conservation issues in Baja, The Sonoran Desert, Sea Turtles, Gray Whales, Cave Paintings/Art and Cowboy culture.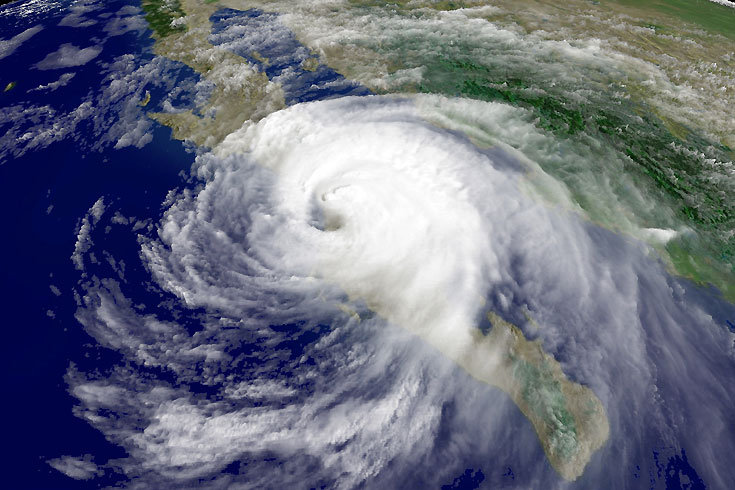 Read a brief history of Hurricane Jimena (August 28 to Sep 4, 2009) and its aftermath on the peninsula. You'll find a compilation of photo links by various photographers of the damage caused to Baja California Sur, especially of the Mulegé area. You´ll also find information about relief efforts and links to make donations or to find out how you might help in other ways. Check out our trip photos to the Mulegé area 3 weeks post-hurricane and flood.